What it's like to be transgender in Egypt
Without medical intervention, transgender Egyptians risk arrest. But those procedures could take years to approve.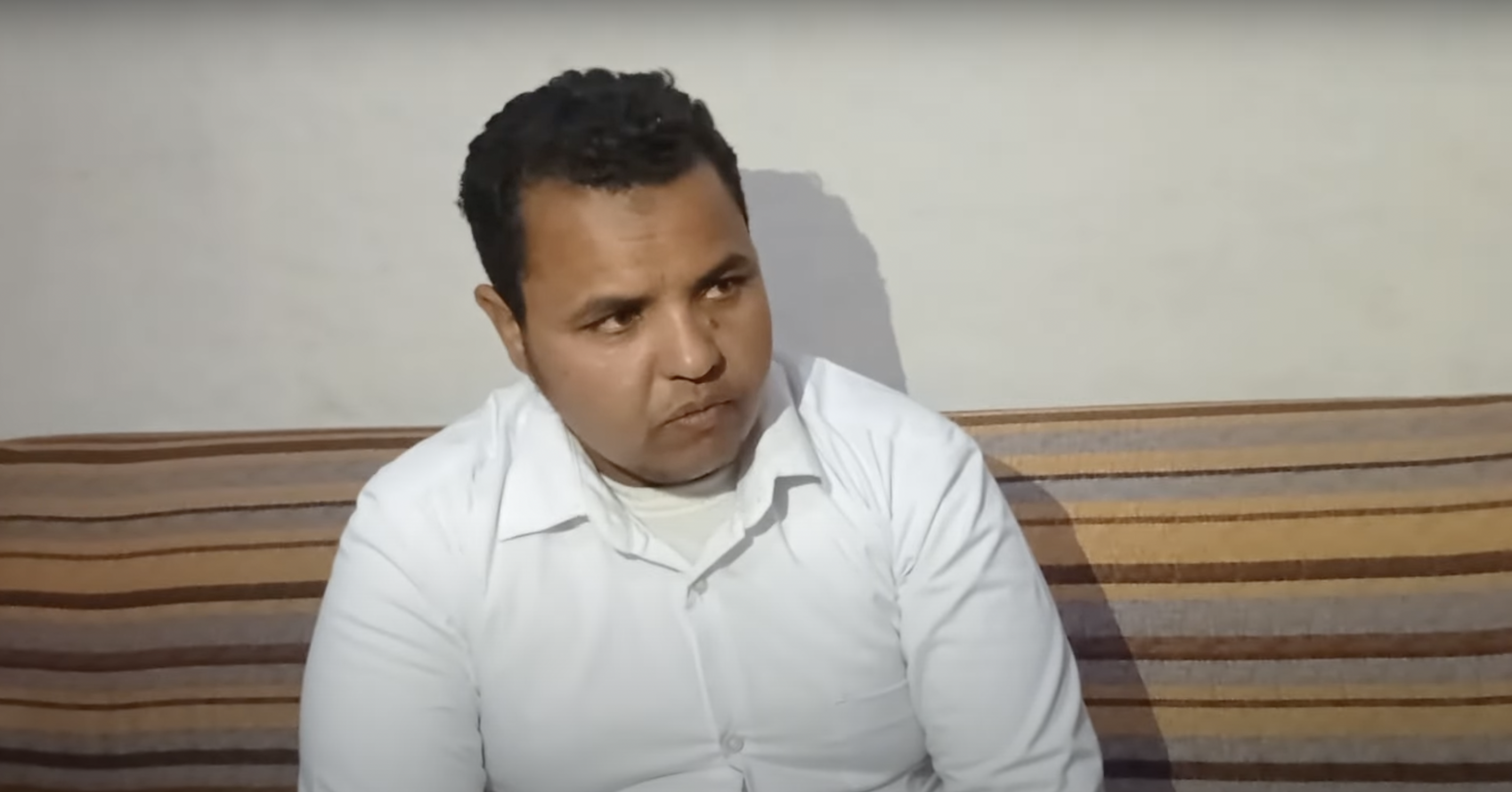 Mohammed Al-Desouki, 34, an Egyptian trans man, appealed to the Egyptian government to help him complete sexual reassignment surgeries, which are highly expensive and forbidden in government hospitals. Mohammed also called on the government to facilitate the change of his identification papers and other documents related to his new gender identity.
When Al-Desouki, a biological female, was 15 years old he was forced to marry a man 30 years older. "The marriage happened when I was a minor, and when we entered the marital room he tried to approach me but I faced him with unwillingness and categorical rejection, after about a year of sparring and fatigue we divorced. I completed my life in isolation, and at the age of 28 I broke out of my silence and my trial. I did the first phase of sex reassignment surgery after the required tests, which showed signs of masculinity in my body."
Several Egyptian media outlets recently hosted Al-Desouki to broadcast his pleas to the Egyptian government for official recognition of his new gender. The Egyptian government allows trans individuals to change their identification papers, but these procedures are lengthy and burdensome, sometimes taking years.
Not all requests are approved. Farida Ramadan, a trans woman in her 50s, said in 2021 that she was fired from her job as a teacher after she started the process of switching genders. After 14 years, her identification is still registered as Mohammed, her old name, and she's yet to receive compensation from the government for the surgeries.
Due to the absence of laws related to gender reassignment, those procedures are only regulated internally through the Egyptian Doctors' Union's "sex correction" committee. The presence of all members of the committee is a prerequisite for its work. The committee, however, has not met for several years because one member, who is also a part of Egypt's House of Fatwa–the governing body charged with religious interpretation–has been intransigent and refrained from attending meetings.
Rojina, 28, an Egyptian transgender woman, told Outspoken Middle East, the government-sponsored healthcare from transgender people often keeps people in limbo.
"In Egypt , we suffer from the corruption in the health system, we cannot complete our lives normally, the committee responsible for granting sexual corrections permits includes a member from Al-Azhar mosque, a Muslim cleric," Rojina said.
"He hasn't even studied medicine, decides whether we are qualified to change our sex or not, without the report given to us by this committee, we are at risk of being arrested for 'threatening the Egyptian family values,' which gives us imprisonment for up to two years."
Government hospitals in Egypt refuse to perform sex reassignment surgeries, so many transsexuals from the poor and middle classes are forced to go to unauthorized hospitals, making them vulnerable to life-threatening medical mistakes, as happened to a 26-year-old transsexual man named Ezz Eldin, who died in 2021 following complications of sex correction surgery in an unlicensed hospital in Egypt.
"We are as trans Egyptian activists calling the government for the adoption of laws regulating sexual transition in Egypt and facilitating procedures for changing identification papers, and excluding clerics from all matters of sexual corrections, as they are not specialists in medical affairs," Rojina said.
Egypt faces international criticism for its handling of the LGBT community, especially after the Egyptian government arrested 16 LGBT people in 2017 for raising the rainbow flag at a party in Cairo. Following a rule that prevents Egyptian media from hosting homosexuals, an Egyptian television presenter was jailed in 2019 for hosting gay man.  Despite the decriminalization of homosexuality in Egyptian law, LGBTs remain at risk of being subjected to multiple charges under the Egyptian penal code, including incitement to debauchery.