Iran executes another gay man under 'sodomy' charges, human rights groups report
Rajaee Shahr prison routinely is classified as one of the most horrifying prisons in the world.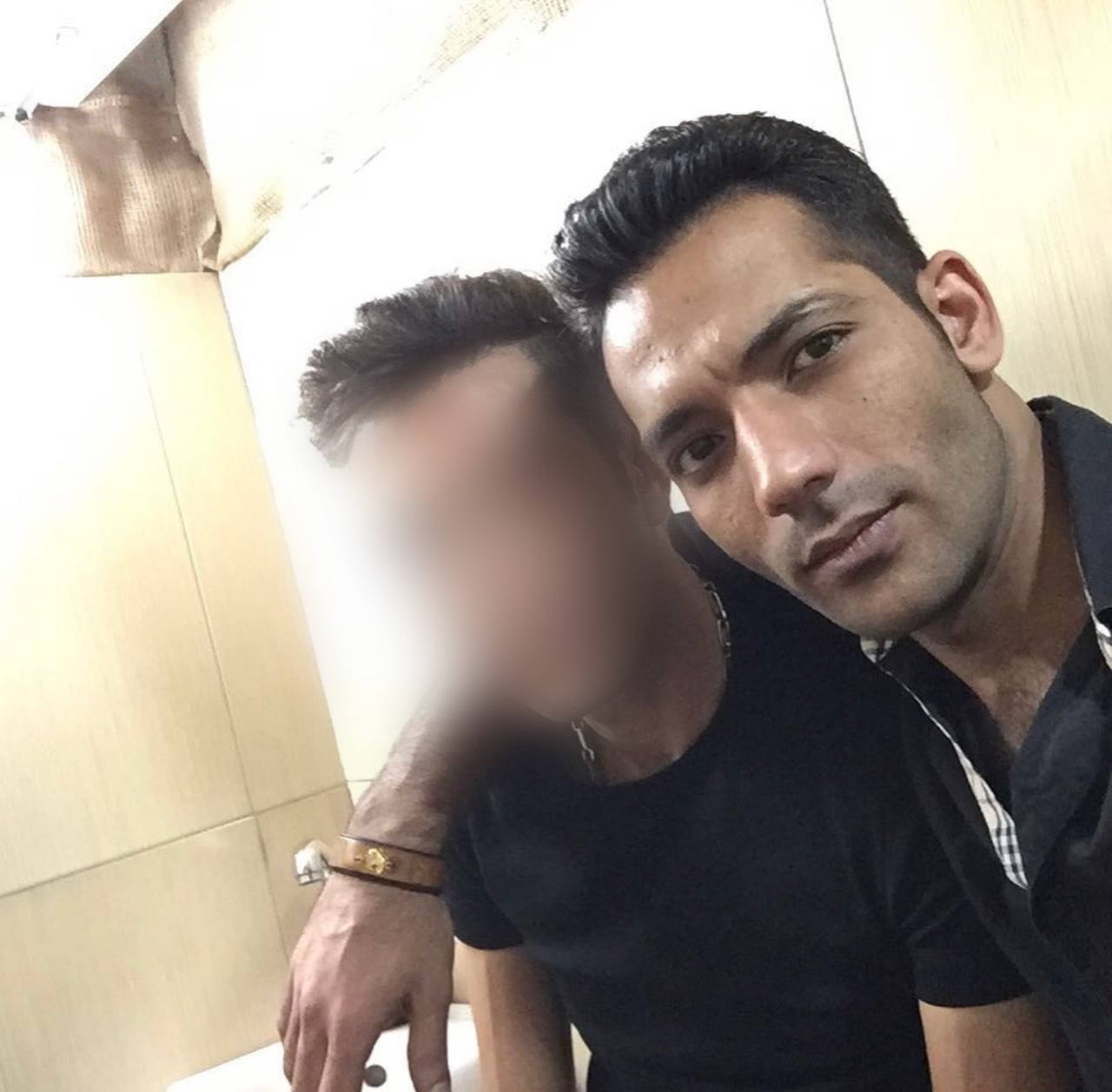 Ten prisoners being held at Rajaee Shahr prison in Iran were executed on the morning of Wednesday, 29 June, with the identity of two prisoners confirmed by Iranian human rights organizations, according to Human Rights Activists News Agency.
Iman Safari Rad and Mehdi Khalguldi were among those prisoners killed by the Iranian government. According to HRANA, a non-profit focused on human rights in Iran, Iman Safavi Rad was sentenced to death on charges based on his sexual orientation, or what the Iranian regime calls "sodomy." 
According to the law of the Islamic regime of Iran, the relationship between two same-sex men is punishable by death. The Iranian regime, in order to avoid international condemnation, often frames executions of gay men for bogus charges like rape, incest, and other crimes, including drug trafficking. Since last summer, at least four other people have been executed for the same crime in Iran.
OSME obtained a photo of Iman Safavi Rad, which shows him with another man. In this picture published on Instagram, Iman introduced the man as his "best friend."
More information is not available about Mehdi Khalgoldi, the other named executed man, but the news agencies of the Islamic regime have accused him of rape. More details about the alleged crime have not been published. The eight other executed prisons have been charged with murder, according to reports.
Several international news agencies, especially those close to U.S. President Joe Biden's government, which is in the middle of negotiations with mullahs in Tehran, have refused to publish news of the executions. The Persian services of the Voice of America and Radio Free Europe, Radio Liberty, both run by the U.S. government, have also not covered news related to the execution of LGBT people in Iran in the past year. Human rights organizations, including Human Rights Watch and Amnesty International, refrained from publishing news or statements related to the execution of LGBT people in Iran in the past few months.
Rajaee Shahr prison is located in Karaj, 40 kilometers from the capital. Built in the mountains north of Karaj City, Rajaee Shahr is mostly underground, so that the prisoners are deprived of access to natural light, and routinely is classified as one of the most horrifying prisons in the world.
Prisoners are mostly kept together in tiny cells. In some cells inmates are not allowed to sleep and must stand continuously. Executions are carried out in Rajaee Shahr prison in the early mornings. Prisoners know that if they are told to wear clean clothes and go to a private room before sunset, they will most likely be executed by morning. Among the tortures planned for LGBT and human rights activists who are in prison in Iran is to lock them with murderers, thieves, and other hardened criminals. The Islamic regime's judicial system refuses to allow international human rights organizations access to jails to review the conditions of prisoners.