Iran sentences two gay women to death over LGBT activism
This is the first time Iran has ordered the death penalty for two homosexual women.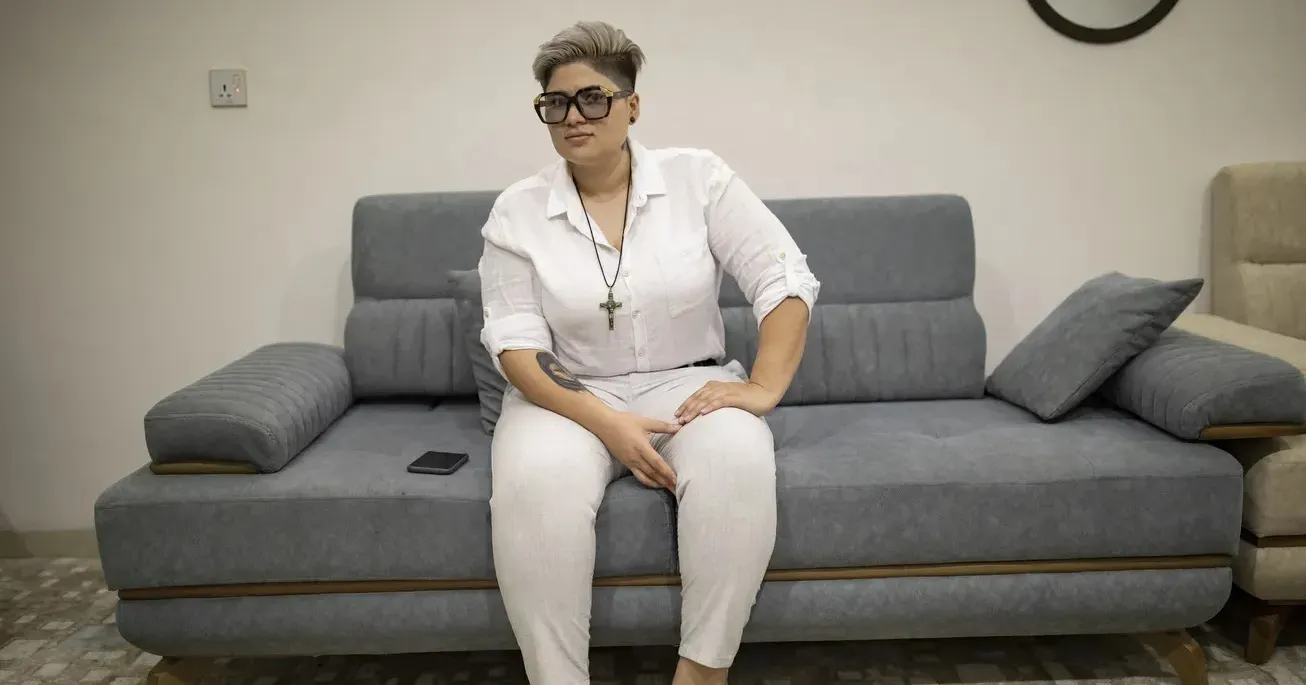 The Iranian judiciary website Mizzen has confirmed two lesbian women have been sentenced to death in Iran on charges of "corruption on earth" and human trafficking.
Advocates and rights group took to social media to share pictures of the two women, saying they are LGBT rights activists and are innocent. The right groups identified the two girls as Zahra Sadiqi Hamedani (also known as Sareh), 31, and Elham Chubkar, 24.
Zahra Seddiqi Hamedani has lived in Iraqi Kurdistan for more than ten years. She is from the small city of Naqadeh in Iran's West Azerbaijan province. She got married when she was young and then divorced. From her marriage, she has a son and a daughter. Many details about the other detainee, Elham Choubkar, remain unknown but some activists suggest the two were in a romantic relationship.
Although Hamedani, known as Sareh, was not a known activist among Iran's LGBT community, she had a popular Instagram account with followers mostly from her region and provinces where the Iranian Kurdish ethnic minorities live. She also gave interviews to media.
Some activists claim she passed the Iranian border illegally to meet her two children in a border city where her ex-husband handed her over to authorities. Outspoken Middle East could not verify this report independently.  
Iranian news agencies reported her arrest in December 2021 and showed a televised confession from her. In the news report, Hamedani was accused of throwing LGBT parties, promoting betting and trafficking, and selling young Iranian girls in Iraqi Kurdistan.
The Islamic Republic of Iran's news agency denied the fact that the two activists are going to be punished based on their sexual orientation. "Contrary to news published online, the sentenced have deceived and trafficked young women and girls out of the country by promising them educational and work opportunities, thus leading to the suicide of several of their victims," IRNA reports.
Following the arrest, Chubkar's Telegram channel was hacked by Iranian authorities, who posted the logo of the Islamic Revolution Guard Corps (IRGC) along with the text, "Protecting the values of the family is the IRGC's red line," then informing followers the channel had been locked per an order from the Islamic Court. Hamedani's Instagram page also disappeared following the arrest.
Amnesty International previously described Hamedani as a "gender non-conforming human rights defender" who had been detained "solely in connection with her real or perceived sexual orientation and gender identity as well as her social media posts and statements in defense of [LGBT] rights."
According to reports, Hamedani was arrested in October 2021 by the Islamic Revolution Guard Corps (IRGC) while attempting to cross into Turkey to seek asylum.
"Corruption on earth" is a term Iranian authorities use to refer to a broad range of offenses, including those related to Islamic morals. Iranian authorities have the reputation of punishing LGBT individuals by accusing them of crimes like rape and drug trafficking.
The news came out only three days after Iranian president Ebrahim Raissi called homosexuality "modern barbarism" and called homosexuals "faggots." In March, Iran's Supreme Leader Ali Khamenei described homosexuality as part of a "moral deprivation" widespread in Western civilization.
According to the law of the Islamic regime of Iran, the romantic or sexual relationship between two men is punishable by death. The Iranian regime, in order to avoid international condemnation, often frames executions of gay men for bogus charges like rape, incest and other crimes, including drug trafficking. Since last summer, at least four other people have been executed for the same crime in Iran. In June, two gay men were executed in Rajai Shahr prison, close to the Iranian capital of Tehran. This the first time two known lesbian women have been sentenced to death.