Iranian regime sanctions Richard Grenell over push for LGBT rights in the Middle East
No Democrats were included on Iran's list of sanctioned individuals.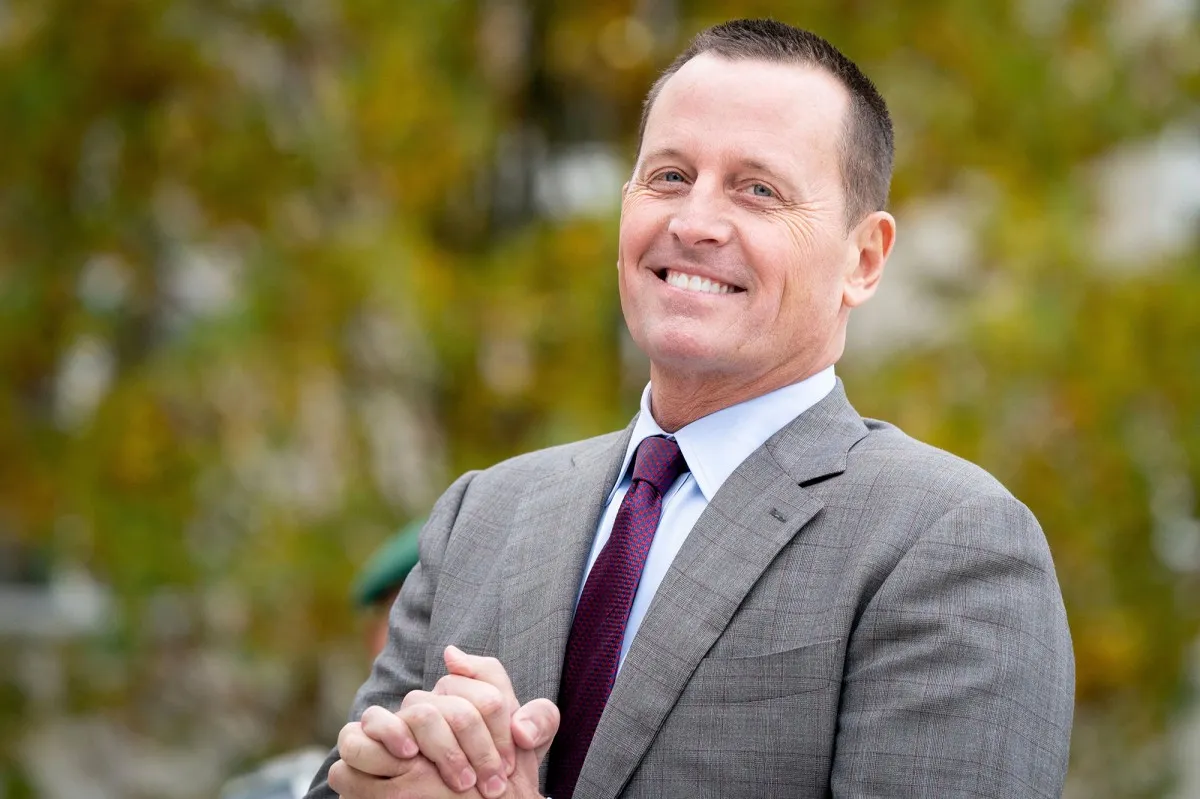 The Islamic Republic of Iran sanctioned 24 former U.S. officials who worked in the Trump administration for "terrorist activity and human rights violations."
According to the Revolutionary Guard-backed Tasnim News Agency, the Iranian Ministry of Foreign Affairs identifies and imposes sanctions on American officials in connection with those officials' involvement in what the ministry calls "terrorist acts, glorification and supporting terrorism."
The sanctioned individuals, among others, include George W. Casey, Jr., the former Chief of Staff of the U.S. Army and Commanding General of Multi-National Forces in Iraq; Joseph Votel, the former commander of the U.S. Central Command; and Rudy Giuliani, the former attorney to Donald Trump. 
The Foreign Ministry also blacklisted individuals for "gross violations of human rights."
Richard Grenell–the former U.S. ambassador to Germany and first openly gay member of a presidential cabinet when he served as Acting Director of National Intelligence under Trump–is among the individuals sanctioned due to "gross violations of human rights."
Ambassador Grenell has been praised internationally for his efforts to enhance LGBT rights and fight for the decriminalization of homosexuality in countries like Iran. Hinting at his latest achievement to help launch a media platform for Middle Eastern LGBT communities, Iranian state television accused Grenell of "enhancing his gay agenda in Muslim countries and spreading sodomy to lower the Muslim countries' population." Grenell is an advisor for Outspoken Middle East and one of this platform's most prominent voices. OSME has correspondents around the Middle East, including in Iran, and publishes all content in English, Arabic, and Farsi. OSME also produces a Farsi-language podcast and has partnered with broadcasters to air content over shortwave radio in the region.
According to Iranian TV, Grenell's LGBT activism is "a gross violation of human rights."  Iranian national television also bizarrely stated, "It is against the international law to seduce the youngsters to have same-sex relationships."
The new list was released at the height of U.S. President Joe Biden's nuclear talks with the Iranian regime. No one from the Democrats' administration has been sanctioned by Iranians. Also, despite promises, the Biden administration failed to support Iran's civil society, human rights, and LGBT rights campaigns. 
The Iranian Ministry of Foreign Affairs' statement claims, "the sanctions delineated in the Act are imposed in compliance with the obligations of the Islamic Republic of Iran in countering Unilateral Coercive Measures and on a reciprocal basis." 
It is not clear what it means to be sanctioned by an isolated terrorist regime like Iran, but what's clear is more than a year after the departure of President Trump, the mullah's regime is still in deep trouble dealing with the sanctions imposed by Trump. Recently, the Iranian parliament's spokesperson confessed that President Trump has a great chance to return to the White House. He urged the Iranian government to make a deal with Biden as soon as they could, or they will be dealing with Trump again.
Iran is among the handful of countries where homosexuality is punishable by death. The Islamic Republic of Iran executed at least four gay men in public over the past 12 months. Many Iranian and Afghan LGBT people blame increased miseries on Biden's administration.