As hostilities toward LGBTs soar in Iraq, Democrat congressional delegation remains silent
Two Democrats who preach LGBT rights are tight-lipped during a trip to the Middle East.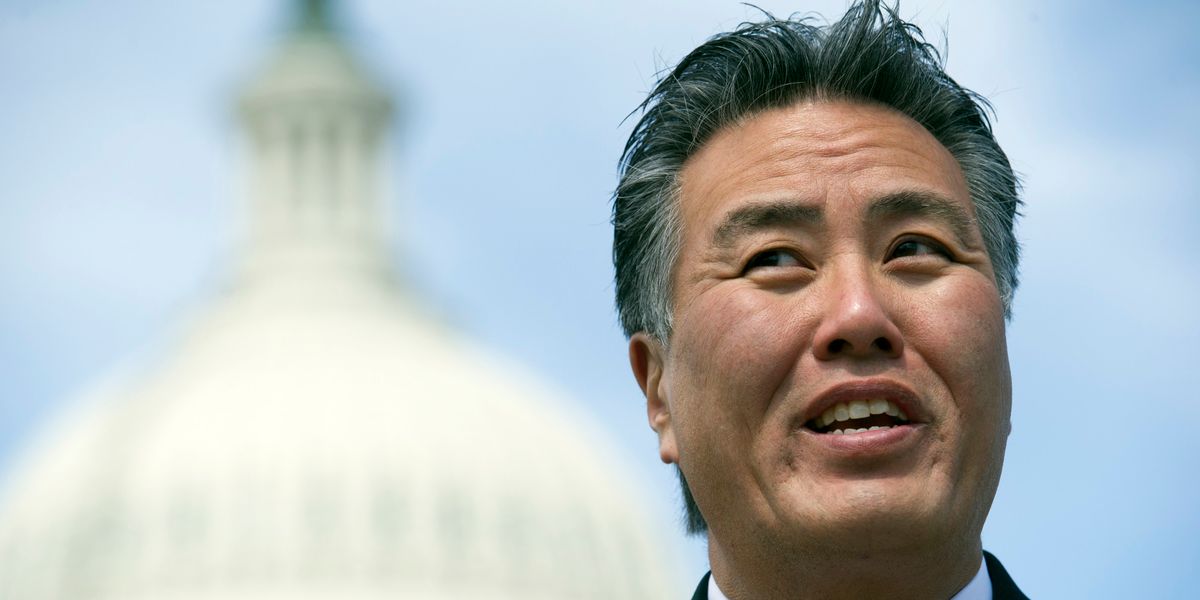 Iraqi Prime Minister Mohammed al-Sudani, who is supported by Iraqi parties close to Iran, met in Baghdad with a delegation from the US Congress headed by gay Representative Mark Takano (D-CA). The delegation also included Representative Colin Allred (D-TX). While these two Democratic congressmen have preached support for LGBT rights, there has been no mention or condemnation from the delegation of Iraq's abysmal track record on human rights. The group of congressmen have since left Baghdad for a tour around other parts of the Middle East, and hostilities toward the LGBT community in Iraq have escalated.
Muqtada al-Sadr, the most powerful Shiite leader in Iraq, sent a message "to the whole world" calling for a petition to combat "homosexuality". This anti-LGBT campaign looks to collect millions of signatures pledging to re-criminalize homosexuality.
On November 30, Al-Sadr tweeted a candid message saying, "[I believe] men and women must unite all over the world to fight the LGBT community, not with violence, not with murder and threats, but with education and awareness, with logic and moral methods, and such methods."
The Shiite leader's office published a copy of the petition that will be distributed on Friday written in both Arabic and English. One copy of the document bears Sadr's signature.
Of course this is not the first time that this prominent religious figure has declared his anti-LGBT stances. On March 23, Sadr posted a tweet in which he noted that "monkeypox is the result of LGBT behaviors". He further suggested dedicating one day annually to rally openly against homosexuality. While Al-Sadr is not directly calling for violence, it is no coincidence that violence against Iraqi LGBTs always escalates after every anti-LGBT statement made by the religious leader. As a result, the Iraqi LGBT community is constantly on high alert.
After Al-Sadr's most recent tweet, members of the Iraqi parliament signed a draft proposal for the "promoting and dissemination of Homosexuality Law". Article 1 of the proposed law states, "Any person who promotes homosexuality for any reason, whether in government and media institutions, schools, institutes, universities, social networks, books, publications, theaters, cinema, and in public places, is considered a perpetrator and shall be punished."
According to the law, the base penalty for violations is a fine of $685. That fine rises significantly if the perpetrator is an employee of a government institution, a government official, or a member of a civil society organization— not less than $5,481 and not more than $6,443. Furthermore, according to Article 1 of the law, if a non-Iraqi citizen or an employee of an international company violates the law, after they are fined, their work in Iraq is permanently suspended.
Several Iraqi gay rights groups have expressed their fear on social media that such a law would expose them to the risk of prosecution by the cybercrime police, especially in light of the dangerous security conditions in which these groups work.
Last month, the Iraqi Supreme Judicial Council issued a 15-year prison sentence for controversial transgender "Jojo". She was lured from America to Baghdad and was charged with various counts of prostitution and extortion. Media sources have reported that Jojo was imprisoned in men's prison in Baghdad. While homosexuality has not been criminalized in Iraq since 2003, members of the LGBT community in Iraq, like Jojo, are often charged and punished for violations of other laws related to "morality".