Gay rights, now Russia, create headaches for FIFA in advance of 2022 World Cup
Qatar is trying to improve its image as a more open country compared to its neighbors, but recent actions suggest otherwise.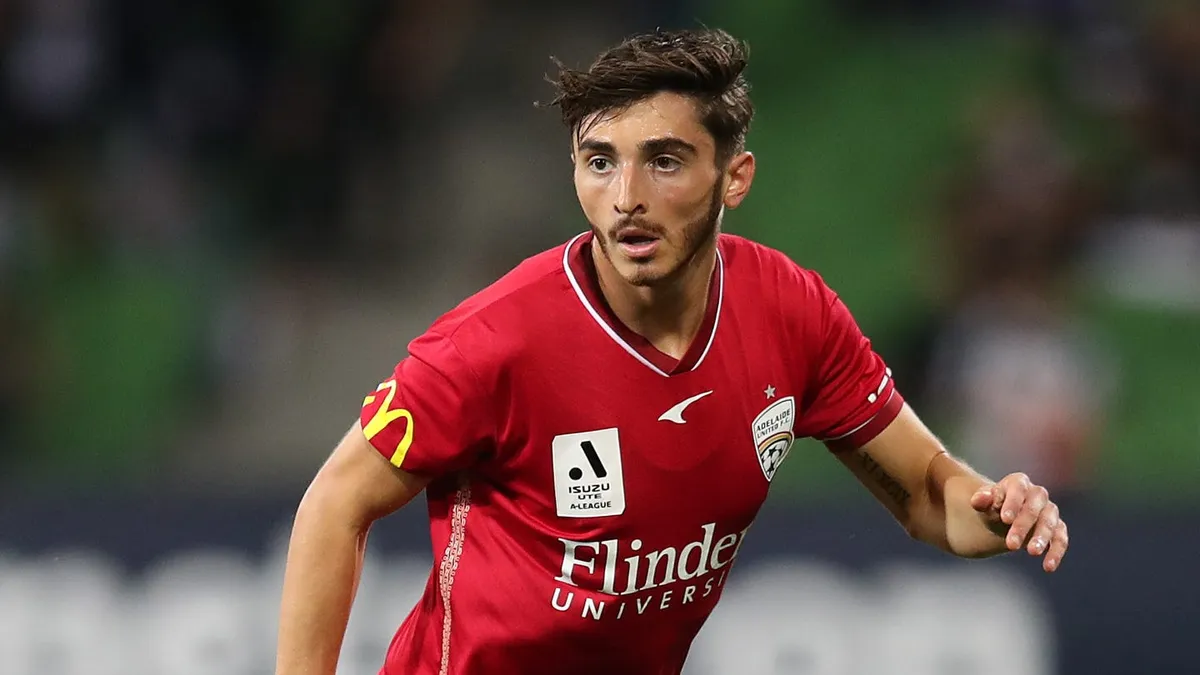 As Qatar expects to host more than one million visitors later this year for the 2022 FIFA World Cup, human rights activists are raising concerns about Qatar's approach to homosexuality, with some calling for a boycott of the World Cup. Article 285 of Qatar's penal code provides up to seven years in prison for homosexuality among men. Acts of marital rape and domestic abuse, however, remain legal in the country.
Despite repeated calls to the Qatari government to change its policies towards LGBT people, there are still no reassurances or intentions to review laws that criminalize homosexuality.
Rainbow flags have been a flashpoint ahead of the World Cup, which is set to begin in November of this year. On December 20, 2021, Qatar's Ministry of Industry and Trade tweeted that it had carried out a campaign to edit irregularities for the sale of rainbow-colored toys, some of which resembled the gay Pride flag, signaling a crackdown on "children's toys bearing slogans that go against Islamic values," the minister tweeted.
In 2020, a seminar was cancelled for the Lebanese band Mashrou' Laila at the Northwestern American University campus in Doha. The move came after a member of the band announced his homosexuality. The Qatar Foundation for Education, Science and Community Development asked the university to cancel the seminar. John Yates, the university's information officer, said in a statement that the decision was made with "concerns about the safety of the band and our community."
Qatar is trying to improve its image as a more open country compared to its neighbors, but recent actions appear to suggest the opposite. Nasser al-Khater, chief executive of the 2022 World Cup organizing committee, said in an interview with CNN in late 2019 that while everyone is welcome to attend the World Cup, people should know that Qatar is a "conservative country," preferring that individuals not profess their sexual orientation to "ensure the comfort of all." He called recent criticisms of Qatar and negative news coverage "unfair."
Josh Cavallo, an openly gay play from Australia, has expressed concern about participating in the 2022 World Cup due to the gulf emirate's strict ban on homosexuality.
Cavallo told the Guardian he feared for his safety if asked to participate in the 2022 Qatar World Cup.
Last year, British Formula One driver Lewis Hamilton sparked controversy after supporting gays during the Qatar Grand Prix. Hamilton wore a rainbow flag helmet and called Qatar "one of the worst countries" for human rights.
FIFA's Chief Social Responsibility and Education Officer Joyce Cook told the Associated Press in December, "We will see a progressive change in all of those aspects and rainbow flags, t-shirts will all be welcome in the stadium — that's a given. They understand very well that is our stance." But this seems to be at odds with the Qatari government.
This month, following Russia's invasion of Ukraine, FIFA has come under further scrutiny from Western governments. The U.K. stated on Saturday it planned to put pressure on FIFA to ban Russia from the upcoming tournament, with the intention to make Russia a pariah on the international stage. The Polish Football Association announced it will withdraw from playing their World Cup playoff semi-final against Russia, reports the Independent, a move that Sweden has come out to support.